During my last flights I got asked by an Instagram follower why my flightdeck is so dark when flying in daylight (in the Simulator).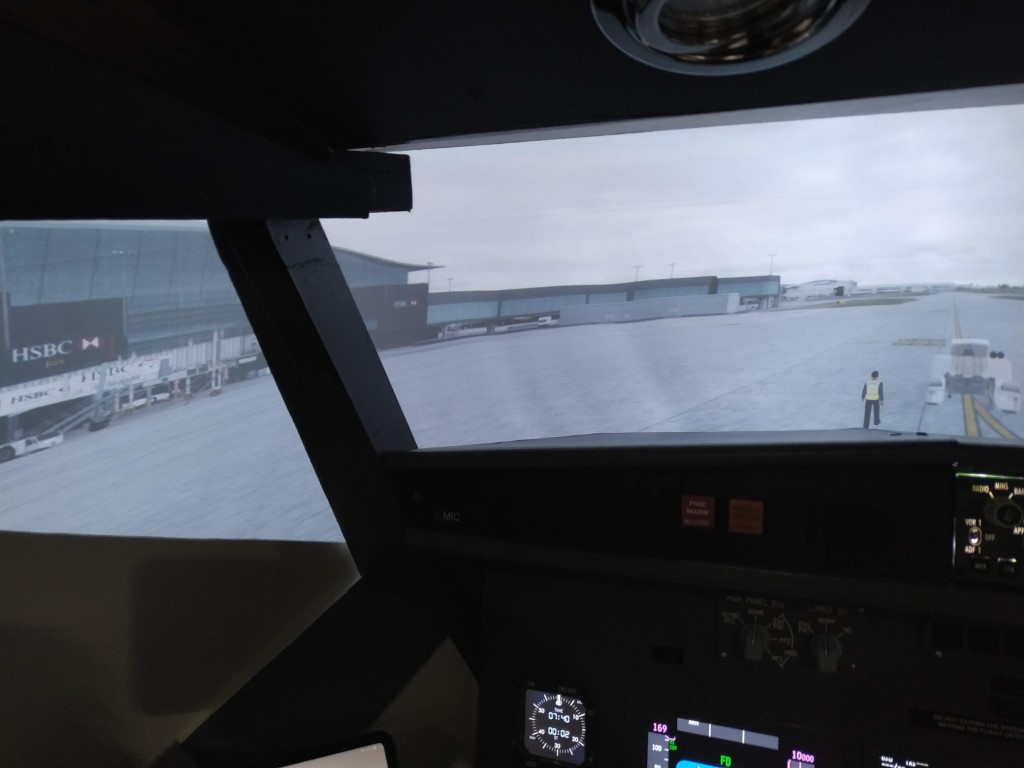 I really never gave a thought on this. But as I started thinking about the question I also had (couple of minutes later) an idea how to solve it.
You have to know that my flightdeck is located in the basement of our house. Therefore its darker, as only one window is installed in the room (it was intended to be dark, as it was planned during house planning and building that the flightdeck will be there).
But to overcome the issue during day flights I have started to install a dim able LED strip on the captains window, below the MIP and on the first officer window. It is regulated via a dimmer manually to match the current scenery daylight.
To get this done some work needed to be done to make sure that the light will not blend in the face. So I attached some painted wooden bars on the MIP structure.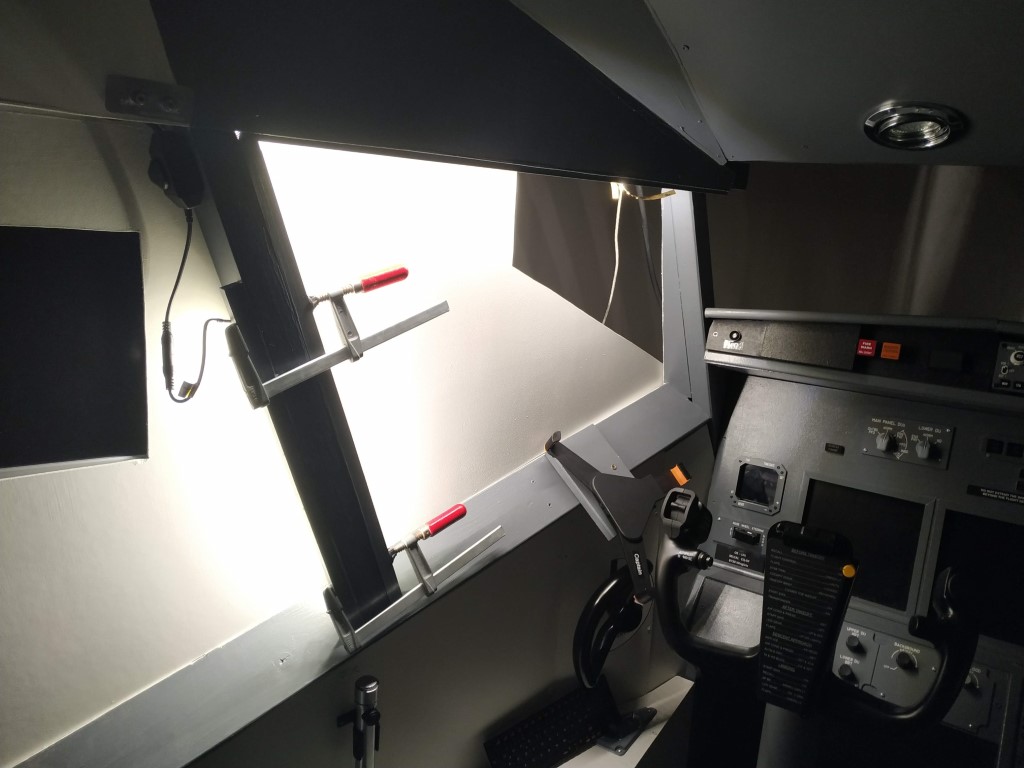 The LED strips need to be cut and re-soldered to have one strip run throught the whole flightdeck.
To the honest, it look quite good 🙂
Here are 3 comparison pictures.