During the last days of March I also modified the module with the pressurization gauge. Until now I didn't had a working pressurization gauge (dual needle), I found the one from Tom on customsimparts.com. Like the Flap gauge, a very good quality and price. This one was made as a customization, as the default size would not fit into the Opencockpits Overhead panel.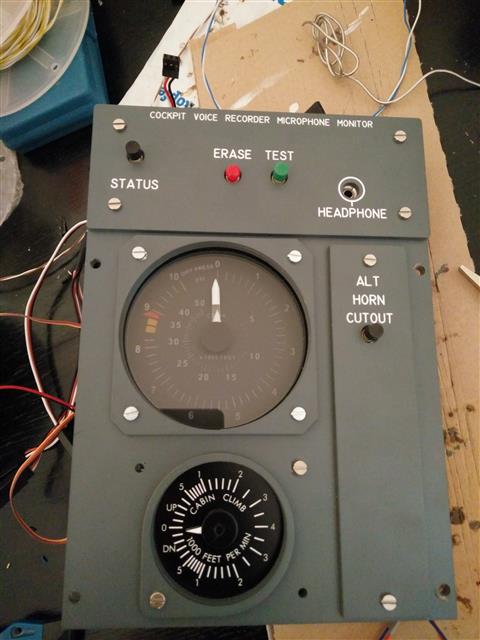 Again, I took the chance and installed a 9 pin connector for the module to be easily unplugged and removed. The 3 Servos as well as the 12V for the background light were connected to separate connectors.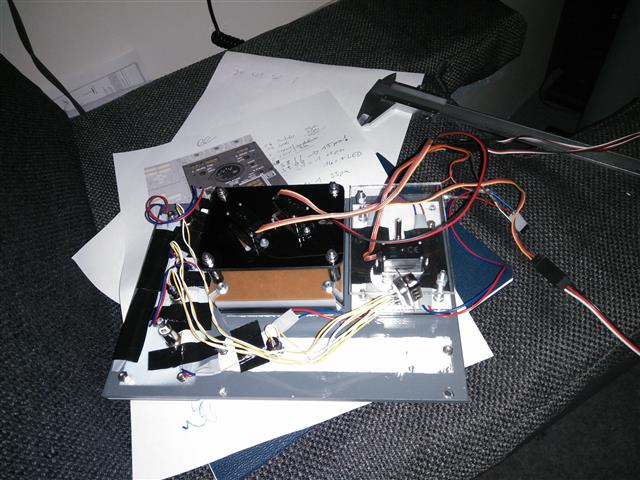 To have it fit into my handmade overhead structure, I had to cut a hole into the acryl glass.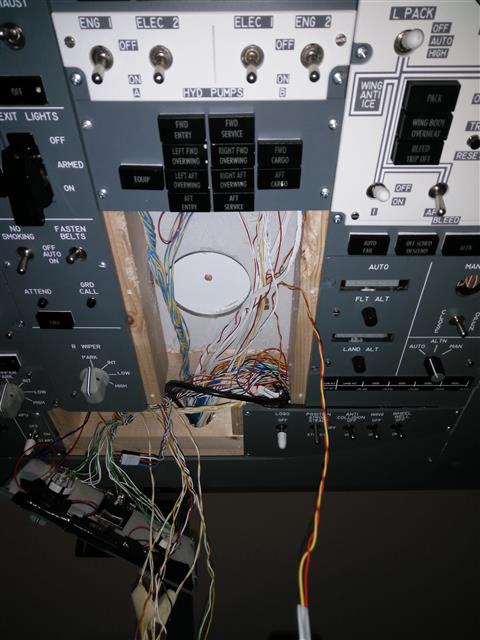 It looks really good now.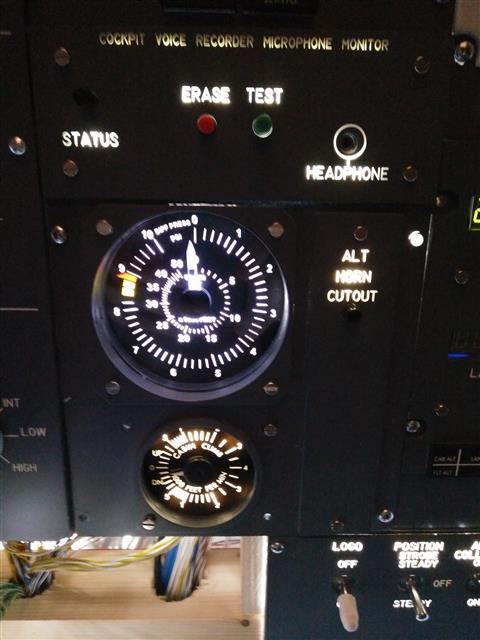 First time I also created a video to see how much work it is to get a very simple panel backlit. I made 2 versions, the original 1:1 length and a 3 minutes time-lapse version.