A new handmade flap gauge is now replacing my old gauge. The new one is from Tom, who runs the customsimparts.com. Tom provided all the help and drawings to fit it into the MIP. He can make them custom to fit any circumstance within the Module. If you are searching for a Gauge set or a single one, he should be definitely contacted.
When I had the middle MIP panel removed I took the chance to replace the dummy switches for the N1 settings with functional switches now, all are connected to the Pokey57E card. Normally this are rotary encoders combined with switches. The switch sets the function, the rotary encoder the value. Therefore I will use 2 rotary encoders and connect them to the glare lightning panel.
Also the Backlight was included now in the MIP panel. Therefore the Autobrake Indicator had to be replaced due to light reflections from the panel.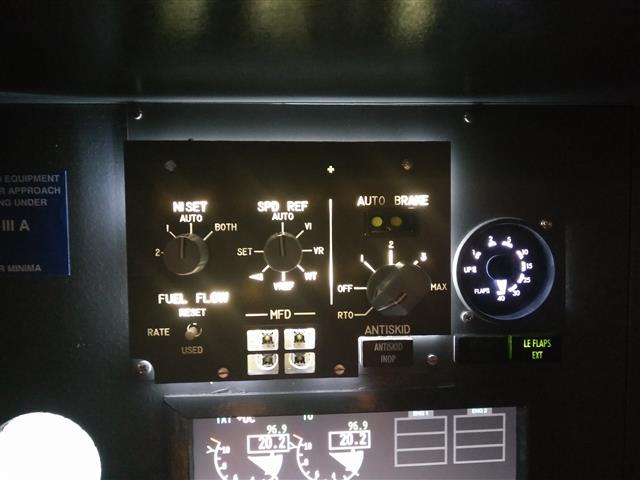 To reduce the light that exits the panel I covered the edges with an black adhesive tape.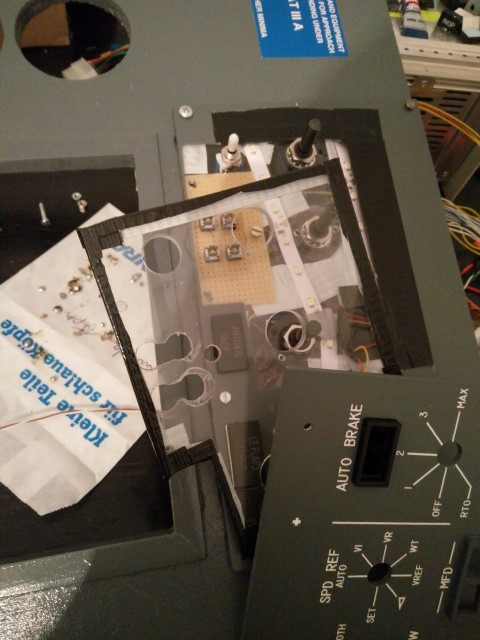 Looks better now.