While watching some Cockpit videos and documentation I noticed that my flightdeck has no gear pins. After some minutes of thinking I found a quick and inexpensive solution.
I bought a 8mm round and a 9x9mm square wood and made there my Gear pins. 5cm for the handle and 10cm for the pin itself. Drilled a 2mm hole in the handle and fixed it to the pin with a 3mm screw.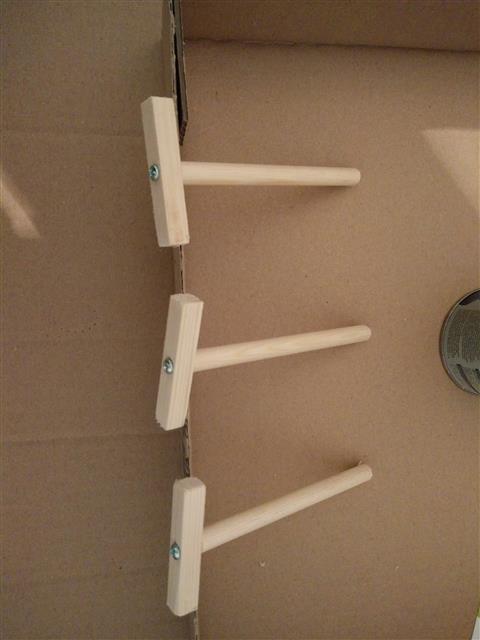 Than it got painted in silver/gray.
After this a 2 mm hole was drilled to fit the "remove before flight" tag, which I have purchsed on Ebay here.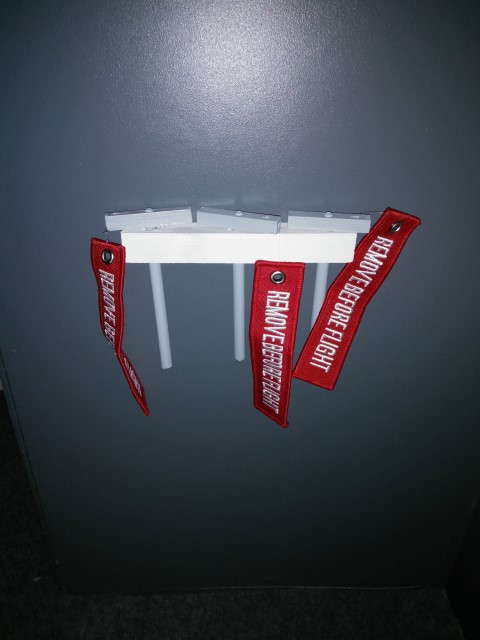 To have it stowed in the cockpit I took a 20x20mm wood and drilled 3 10mm holes. Painted in RAL7001 and mounted onto the sidewall behind the F/O seat. Now you can store and check it the steering pins are all here and secured.