During the last flight I have tried an action-cam (SJ4000) for recording and I was overwhelmed, what a beautiful angle (see below).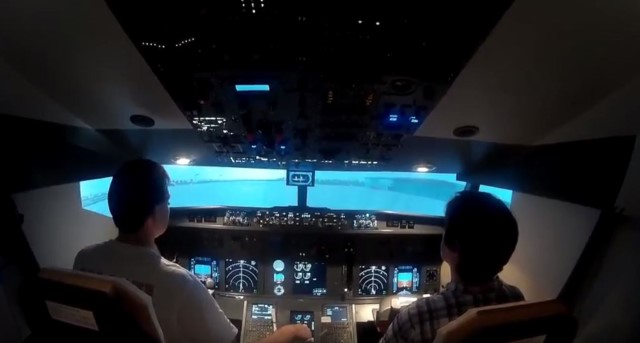 So I tried the next days a new improved streaming setup with XSplit. The Actioncam for the main action in the flightdeck. The Webcam for a detailed view on a section or moveable during Taxi/Takeoff and Landing on the glareshield for an improved feeling for the viewers. And the main Instruments like PFD, ND, EICAS and FMC to be included in the stream direct. I have saved 3 configuration where I can choose them with a mouseclick to provide you with different setup.
Lets see how this will work out during active flying. But the first try was very nice 🙂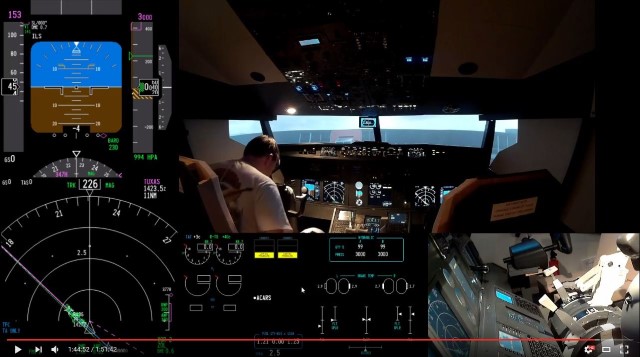 It will be tested on the next flights and when I am satisfied I will post the links to Videos here. If you Subscribe to my Youtube channel, you can get a notification when I am online streaming a flight.