My Hand-microphone has gone under maintenance. The testing with the current setup was fine, on ground, no engines running. But ones you are flying and talking to the ATC via the headset, he will hear the loud background noise from the cockpit as well. That's disturbing for the ATC and must be corrected.
So I decided to to integrate a relay into the microphone line. I mad a short drawing how this *should* work.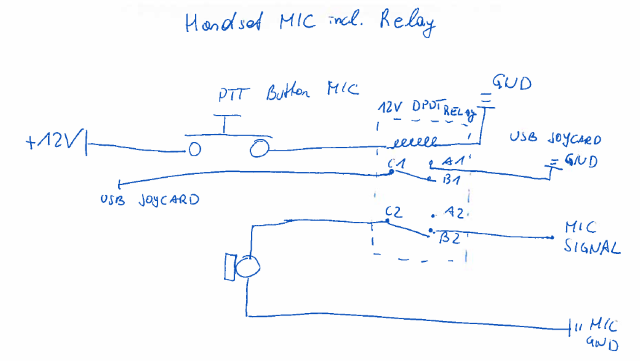 With this wiring I ensure that only when the PTT button is pushed the microphone recognizes voice and sends it to the the OS. To have also the PTT function with vpilot available, I decided to use a DPDT relay to have 2 exits available. The second one is connected to my USB Joystick card which is again connected via FSUIPC to the vpilot client and configured via FSUIPC to send the PTT key from the Flightsimulator to the vpilot PC.
After some wiring a first test was positive.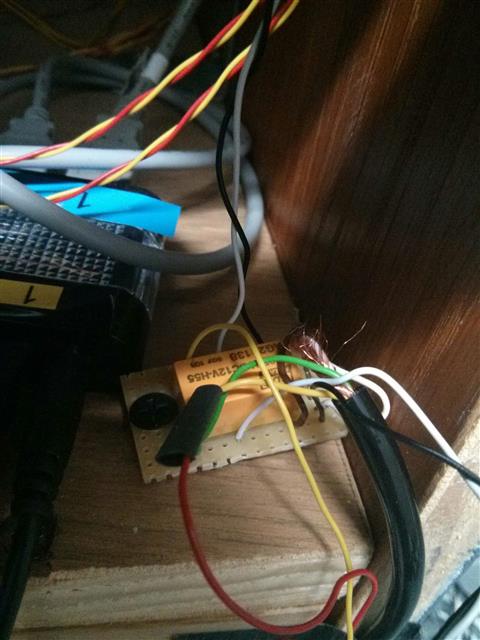 It was only tested in Windows direct, no vpilot, etc. Those will follow soon.