During the last weeks I have built into the cockpit 2 small round speakers to hear the cabin announcements from the back and not from the speakers in the front.
Therefore also an audio cable was placed through the room to have the cabin announcements started from the PC which is running Prosim A.F.A.S or the great freeware tool from Oliver FSCrew 2010.
Also we have finished the sidewall on the captains side. We have reworked the tiller construction and placed the two amplifiers from ATC and Cabin into the sidewall.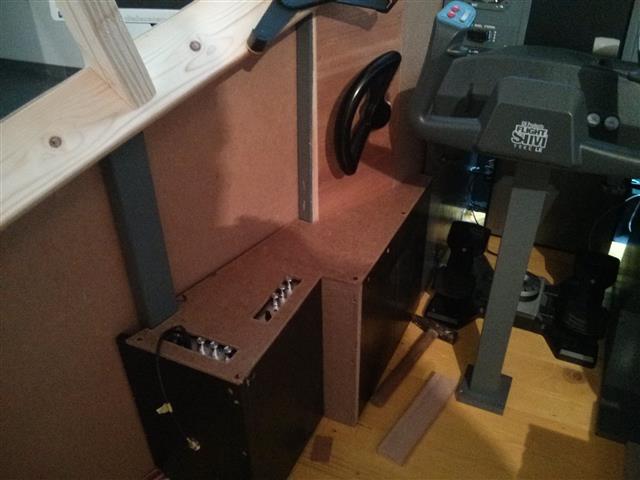 Next on the to do list: finish second seat and the first officer sidewall.