Also from hispapanels I got the dummy SELCAL panel. But I decided to make it as a functional panel.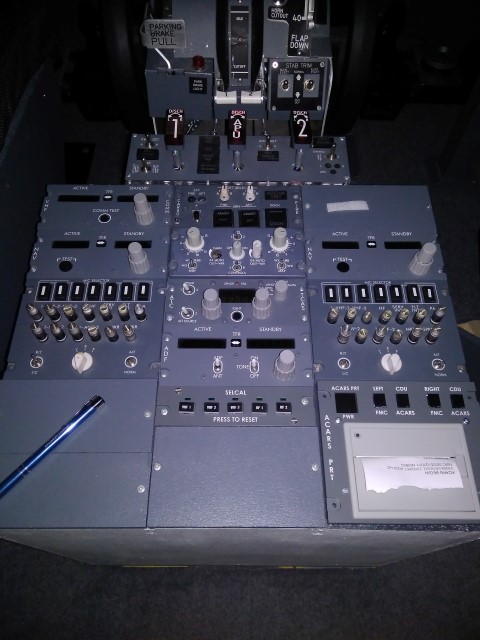 So I made some modifications. The green LEDs came with the panel and where glued into it. To have some round push-buttons installed a whole must be drilled into the panels.
I took some 6mm buttons to be placed under the push buttons. The buttons are fitted on a small helper wooden part.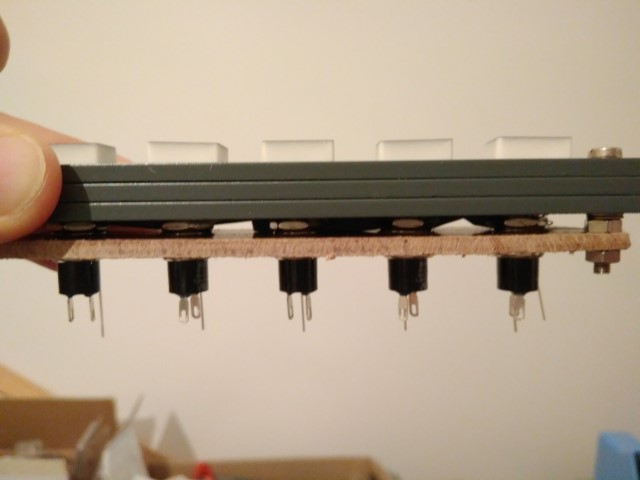 In a future release of Prosim the SELCAL panel will be enabled by the Prosim Team. It can be linked to VATSIM via the PSU (ProsimUtils) and vpilot. I will make a separate entry in the blog when it is available.
The buttons and LEDs are planned to be connected to another Pokeys Ethernet card.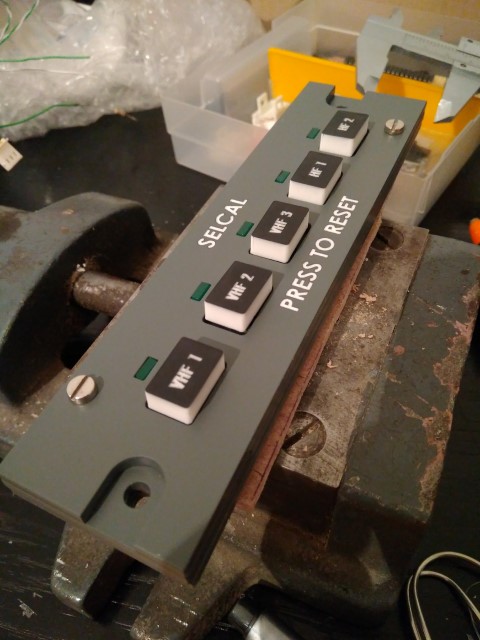 The only drawback is, that the buttons are now a little higher than original, as the push-button is placed below.