I have accomplished an update of the FWD Overhead. As Opencockpits is providing a set with the nice light grey plates for some sections I have upgraded them now.
Part 1 was simple. It included the HYD Pump panel. Looks very nice now.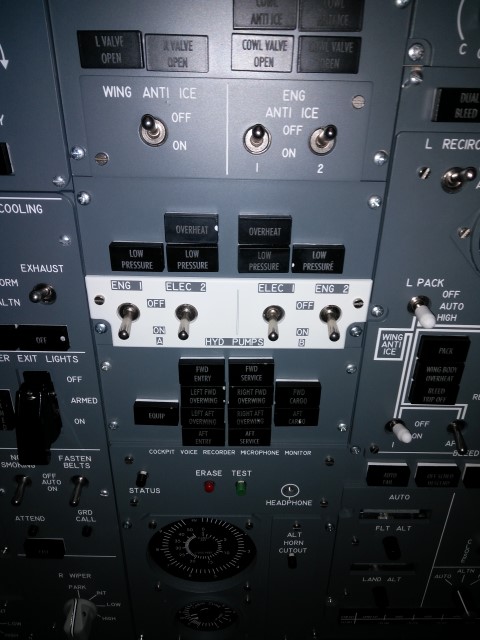 The next panels – Fuel, Bleed and Generators – will be more complicated. Those need to be fitted as well with connectors as I am planning to add to all modules.
Also the LED boxes need to be removed and there for need to be re-soldered in the back. Will be tricky and will take longer than this one.