During this week I have finished the aft. overhead with the support structure and built it into the cockpit, where it belongs.
All indicators were assigned in SIOC to their variable and merged with the configuration in ProSim as well as all switches / buttons were assigned. Only 4 of them (IRS Keypad 3,6,9 and CLR) have been connected to another Joystick card from Leo Bodnar to the Coolie hat switch. This time I recognized that ProSim can not read those inputs natively as already known on the Prosim support forum. I took therefore a workaround. I have assigned the variables 5330 to 5333 in FSUIPC to the switches and Prosim reads the Offset from FSUIPC as an input for the switch. This is working great.
Finally here is a picture with the built in aft. overhead.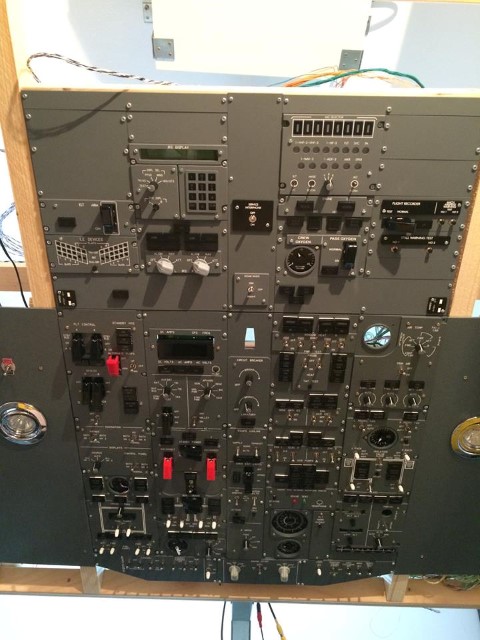 The next steps are to finish the FO MIP and put it back in the cockpit as well as the shell will be continued.