Last week I have started to build the afterwards overhead panel.
I have received the package from Opencockpits.
Same as we did for the overhead, I have built a wooden support structure.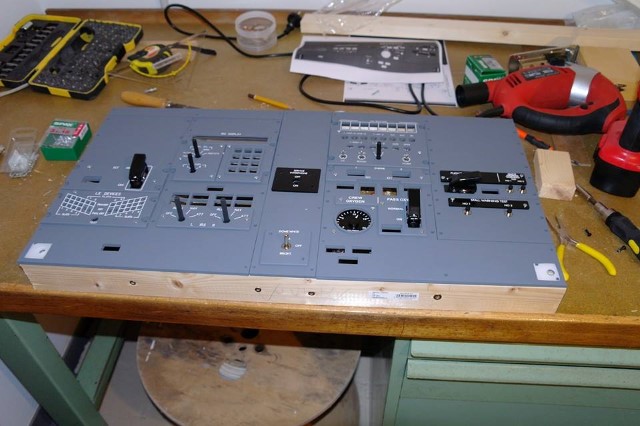 Next is the wiring to be done from all switches and LED indicators. One little modification will be made there. The ALIGN LEDs will be switched to white LEDs, as it is in real.