Today I have managed to build in the hardware for the 1st office 6 pack and the master warning as well as the fire warning. (Thanks to my dad 🙂 ).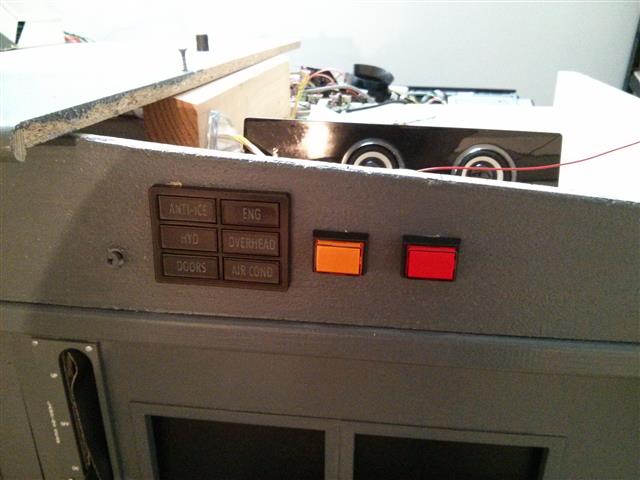 This was the last update for 2014. In 2015 I will start wiring the indicators and switches to make it functional.
Also I will start with the aft. overhead panel and on the to do list there is also a possible migration to the Prepar3D simulator.
As well as to finish the seat and the shell. So as you can see a nicely planned 2015 will land soon 🙂
I wish you all the best for 2015!