Today I have managed to get my ACARS printer finally working. With the use of the great freeware tool called ProSimUtils from Humberto.
You can download it here, in the ProSim Forum.
The software itself is quite simple to configure. You need a login code from Hoppie, you can get it here.
In conjunction with Topcat you can make all the calculation from Topcat for Takeoff and landing within the CDU in your cockpit. And finally you can print the report on your ACARS printer.
It looks like this: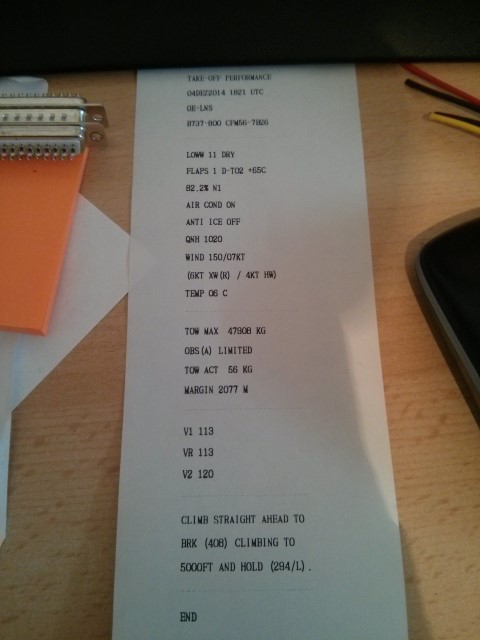 Make sure you have on your ProSim Server machine the printer installed (either connected or connected from a network share) as ProSim handles the printing from the server application.