I can share 2 new pictures this weekend. Nearly all switches and indicators are wired. 5 are missing, but they will be done during next week.
I also configured the complete overhead with the Prosim737 Software. At this time I only have 1 USBOutput Card from Opencockpits so I had to disconnect some indicators, but this will change in the near future.
I also connected one servo to display the APU Start, its working great.
The next steps will be to get an LCD Display working to show up all the voltages and amps.
Here a detailed shot on the Fuel and Generator section with all inicators during a light test.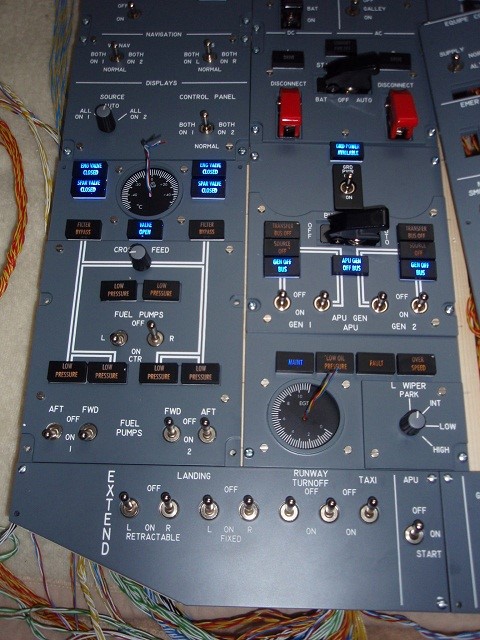 And the complete overhead.