Finally I updated all Gauges to the perfect custom built gauges by Tom from customsimpart. They look really fine.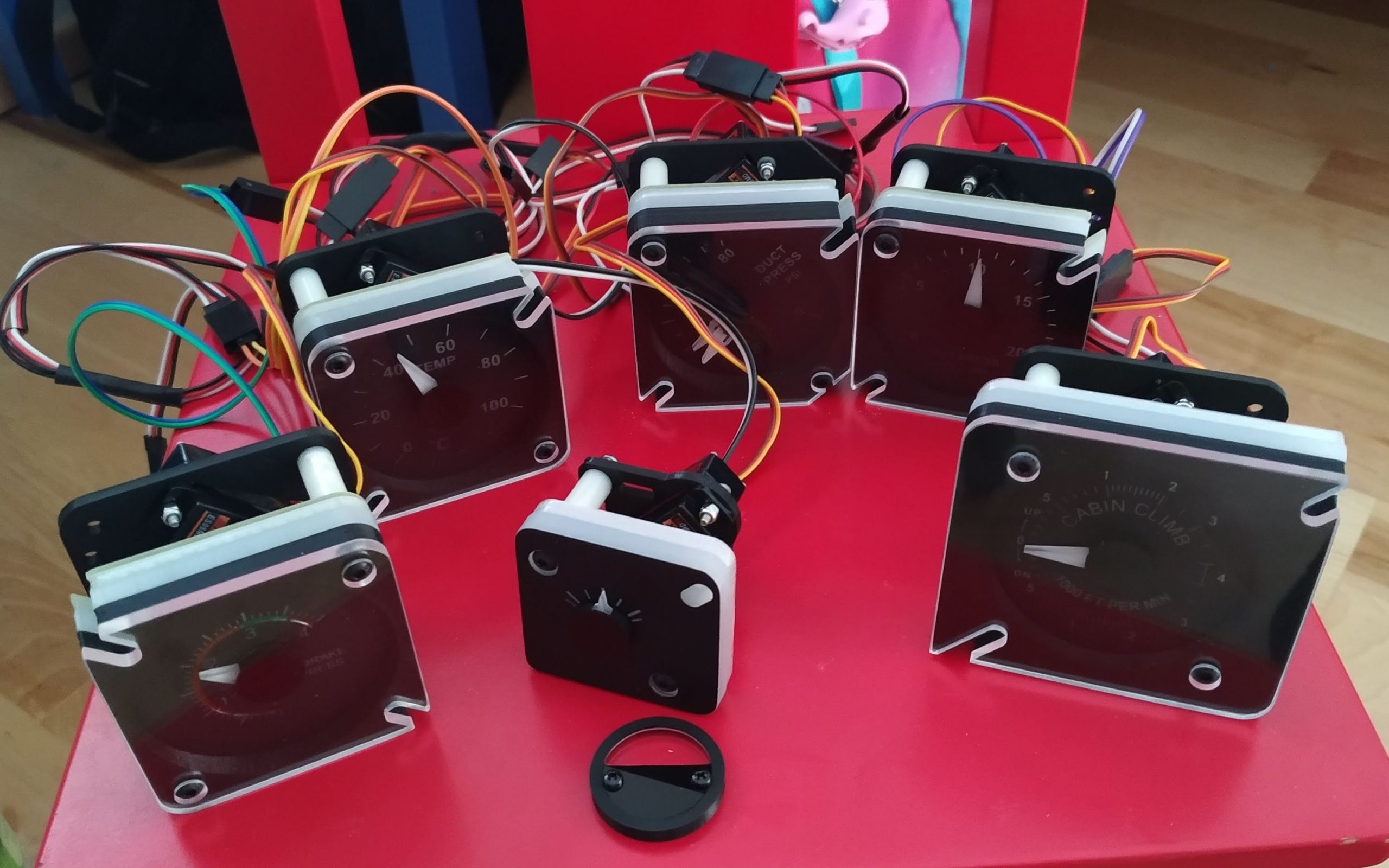 The Cabin Temp gauge was the most horrific to be installed. Due to my wood frame construction form the overhead a lot of wood has to be removed to fit the gauge into. It was a mess…
This slideshow requires JavaScript.
Also I installed the valve gauge and the missing brake pressure gauge in the First Officer MIP. All gauges are connected to an 18 port pololu servo card and configured in ProSim.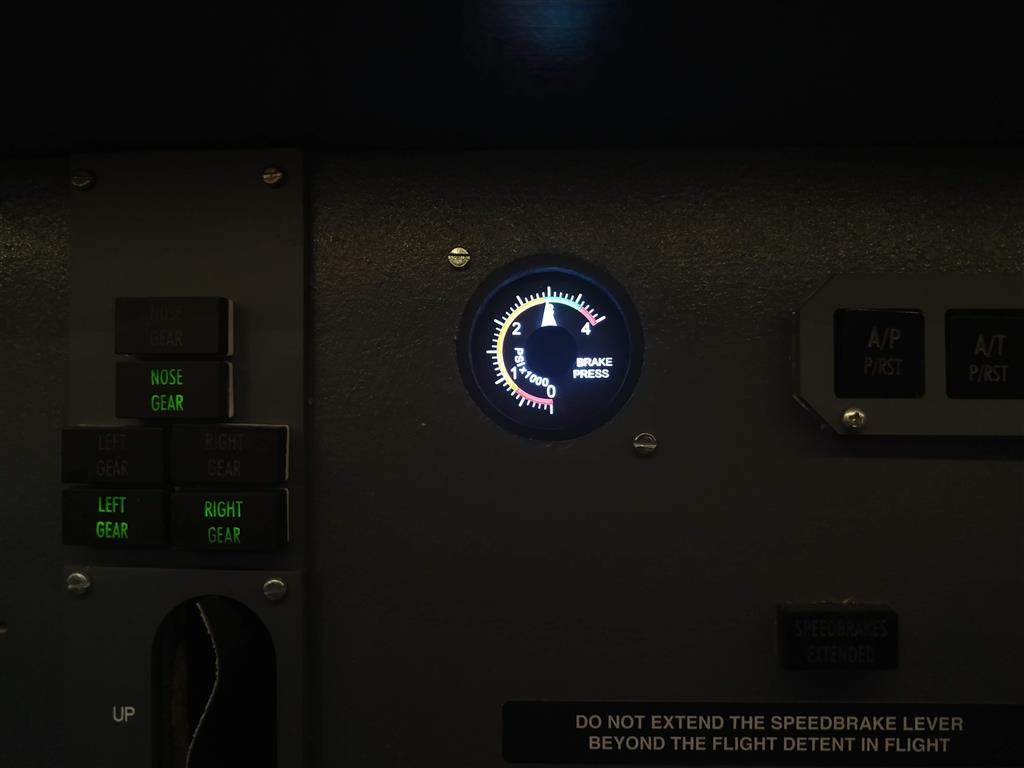 And the final situation