After we have finished the Spain and Mediterranean Tour in 2018 I have planned a new tour. It's taking us up to the Nordic countries.
An overview of the tour: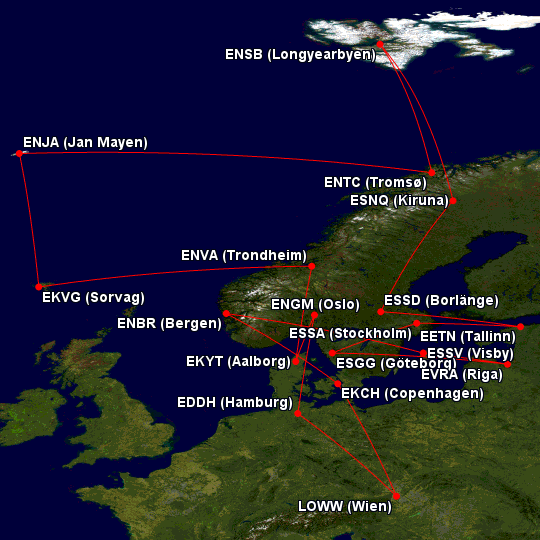 I will fly some legs not in the flightdeck, but I will post here the reports as well, so you can follow.
Here is a scenery list for the available sceneries in P3Dv4.
LOWW – Flytampa Vienna
EDDH – Juststim
EDDH – Aerosoft
ENGM – Aerosoft
EKYT – Vidan Design
ENVA – Aerosoft
EKVG – MK Studios
ENJA – ORBX (Freeware)
ENTC – Aerosoft
ENSB – Aerosoft
ESNQ – ORBX
ESSD – ORBX
EETN – Drzewiecki Design
EVRA – Justsim
ESSA – ORBX
ESGG – RC-Design
ESSV – ORBX
ENBR – Aerosoft
EKCH – FlyTampa