This is the 21st and last leg of our Mediterranean Tour 2018. It takes us back north to Venice.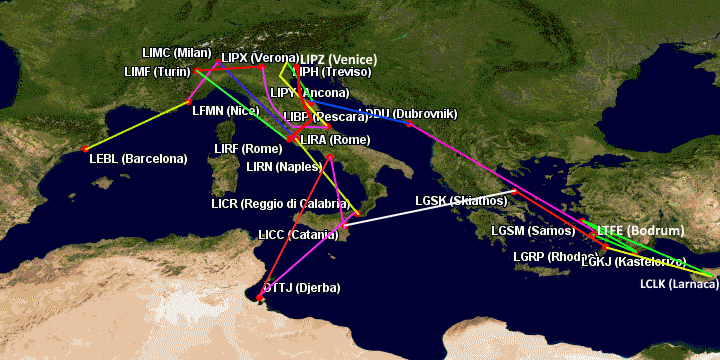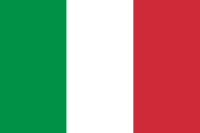 We started the tour back in March 2018 and we have visited a lot of great airports with some challenging approaches and weather conditions.
Our total block time was 22 hours and 06 minutes, we traveled 6459 nm, which are 11.962 km. We burned 53.4 tons of fuel during our tour.
I hope you have enjoyed it as well as I / we did. The next tour is already in planning 😉
Here you can see all videos in the playlist.
Some legs where flown with other aircraft, therefore no videos are available, but you will find all blog entries here.
flagimages free available from https://flaglane.com 
Maps generated by the Great Circle Mapper – copyright © Karl L. Swartz. http://www.gcmap.com