After a 2 month brake I started all the PCs for a system check and update sequence today. After half an hour the PFD pc went dark. I rebooted the machine and as soon as the windows logo appears it shuts down again. I thought of an HDD first, but it happened on different times. My next guess was one of the USB connected devices. So I unplugged all 8 devices and rebooted, same effect. I took the HDD drive out and installed it on a same spare machine, there all was working. So I decided to switch the machines. During unplugging the graphic card I noticed that the CPU cooler was not fully in place.
So this was my issue as well. The machine overheated and shut down itself. After inspecting the cooler I noticed that the clips on the cooler were broken and therefore the cooler was not tight on the CPU anymore.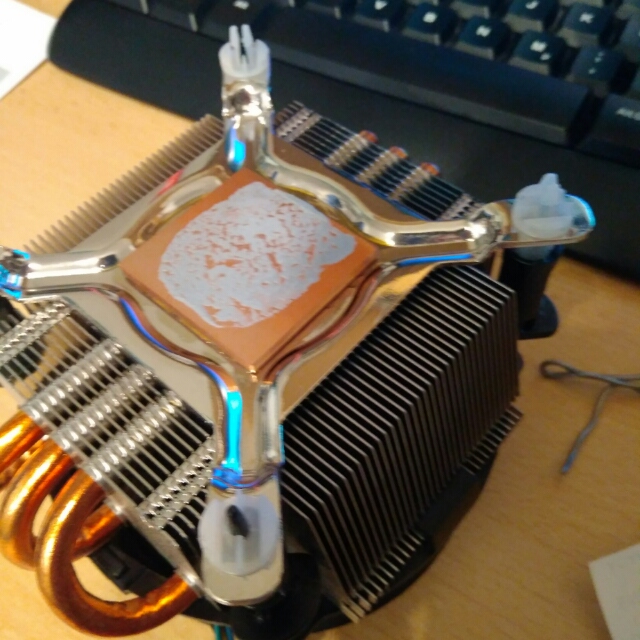 I continued with the replacement of the graphic card and USB PCI card and started the machine. All was working again.
So I ordered on eBay some spare parts for the cooler clips to have a backup PC ready again in a few weeks.