Back in 2016 I have started my streaming / capturing setup for some flight. During the month of usage I have changed and adopted a lot.
Since a couple of month I am running a stable configuration in terms of camera angle and the organisation of the picture. Below you can see the actual setup and a short description the 16 different information spots.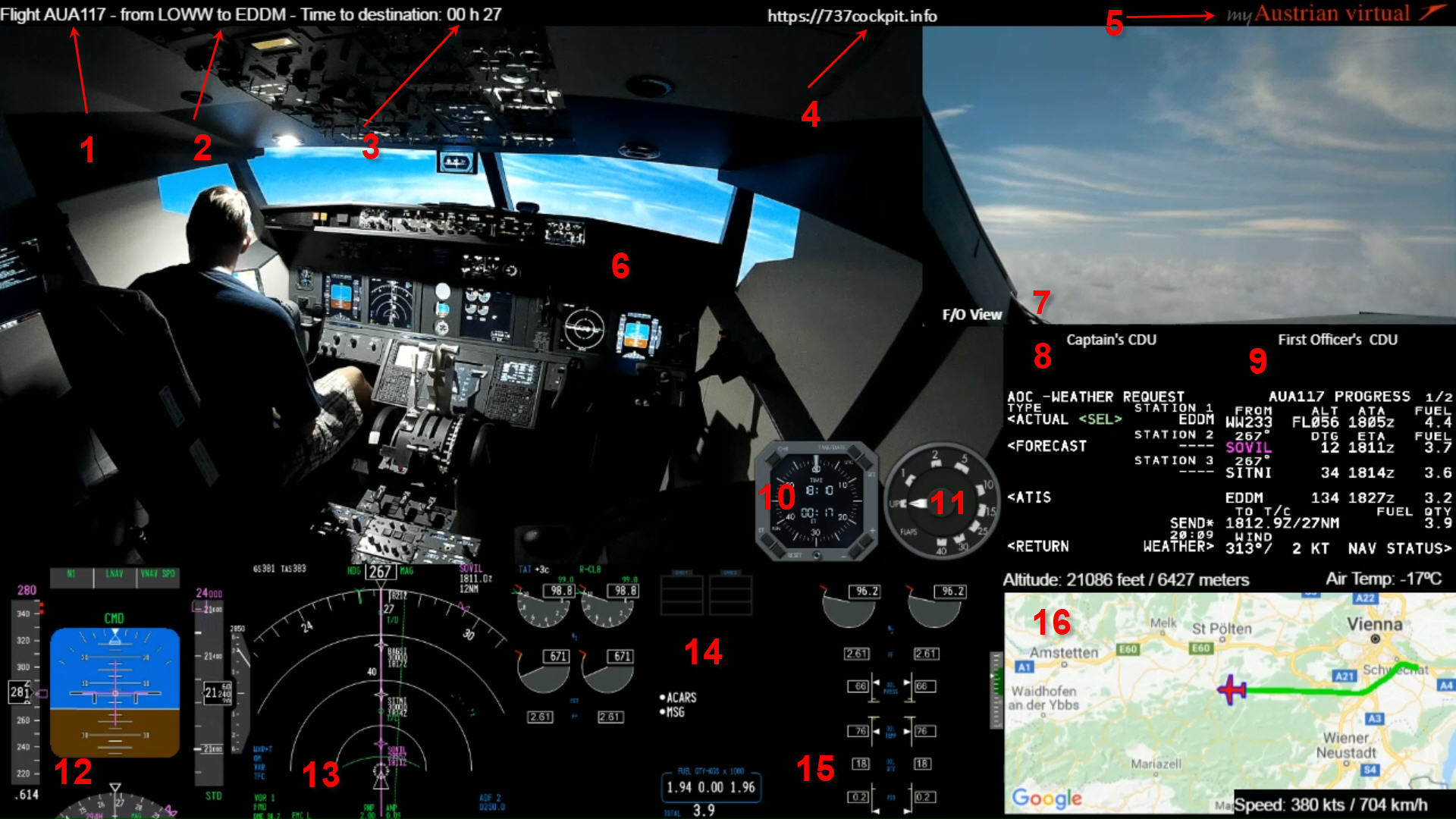 Actual Flight Number
Departure and Destination Airport in ICAO standard
Remaining flight time (direct route)
my blog address
virtual airline I am flying for
Main Flightdeck View – captured from an SJCAM 4000 Action Cam
First Officer View – captured from an Logitech Webcam 720p
Captains CDU
First Officer CDU
Captains Chrono
Actual Flap position
Captains PFD
Captains ND
EICAS Screen
Lower EICAS Screen
moving flight map incl. altitude in feet and meters, outside air temperature in °C and speed in knots and km/h
I will now explain a little where all the information is coming from.
All capturing is done via the free software XSplit Broadcaster.
Numbers 1,2,3 and 16 are all captured from Prosim Utils and the capability of the in flight entertainment (IFE). I created a new template where only this information is available. Via XSplit I am capturing in different layers the different information from the IFE Website. The nice thing is, you do not have to have a webpage in a browser open, it feeds the information directly from the source webpage.
Number 10,11,12,13,14 and 15 are captured on the recording machine, where XSplit is running. Prosim Display is running an configured to show the elements. Via XSplit each area is a separate layer.
The CDUs (8 and 9) are a little bit different. On the machine where the Prosim CDU programs are running also a XSplit instance is installed and configured to capture the CDU screens. XSplit has a built in feature to generate the output to the so called "NewTek NDI" protocol. The XSplit on the recording machine has a NDI source configured and again cropped and placed on the correct position.
The Sound is captured from the Logitech Webcam directly, which is also capturing the First Officer View, number 7.
The SJCAM 4000 action cam (number 6) is mounted fix in the back of the flightdeck to get a good view of the flightdeck.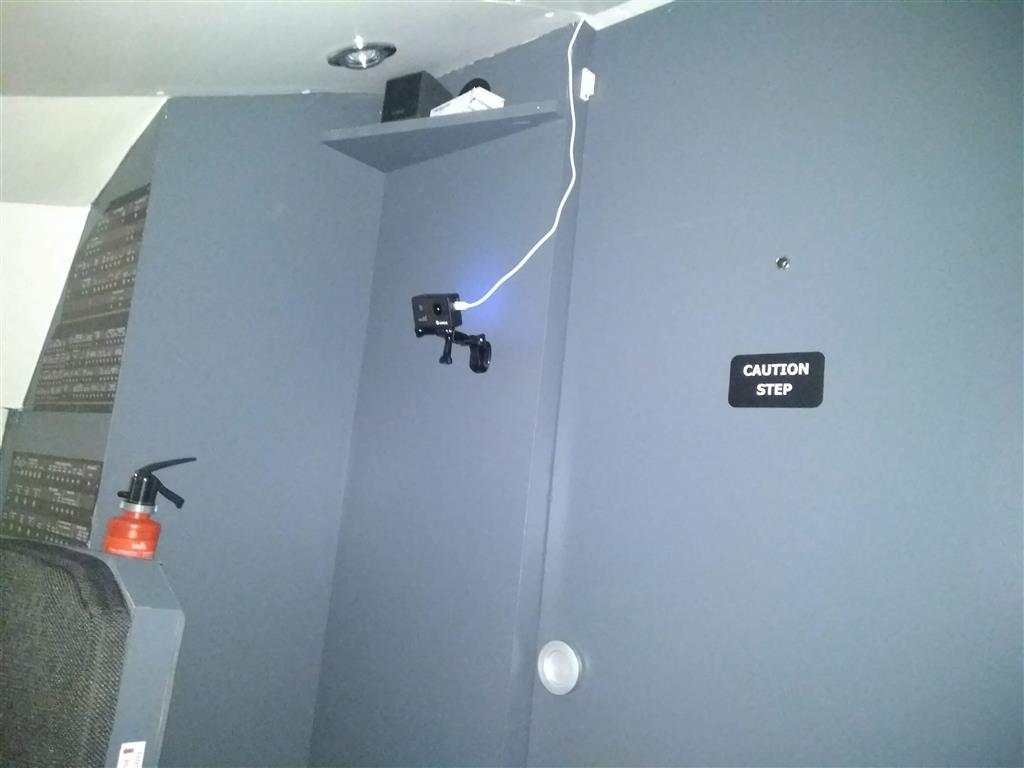 In the free version you can save and stream 720p resolution. 1080p is possible for free with a watermark in the video and if you pay a small amount monthly the watermark disappears. I tried the 1080p but the machine is too slow to capture this without getting stuck.