On the chrono for the MIP I had a lot ideas during the years. On top of the list there was always the Opencockpits clock – it is still there, but I was also thinking of an 5″ Monitor solution. Therefore I would have needed the 5″ monitor, a PC with a free VGA output [which I didn't have] – or a USB VGA module and a VGA to RCA adapter to feed the 5″ monitor. So I found a cheaper solution. I bought a 8″ Windows 10 tablet on Gearbest (for around 80€) and placed it behind the MIP. With Teamviewer I can access the tablet, as it is running Windows 10 you can run also the Prosim Display Application with the Chrono to be displayed. In the MIP I have the push buttons installed and connected to the PoKey 57E Ethernet card. So the plan — 🙂
But it seems to be a little harder to get this done.
First, all wires on the Captains MIP have to be rewired to connectors, that the MIP plate can be removed.

That was finished the push buttons had to be built in, again not a easy challenge as the cut out was very big so we ran into some issues with 4 out of 7 buttons.
Those where glued into the remaining wood. Hopefully it holds a long time 😉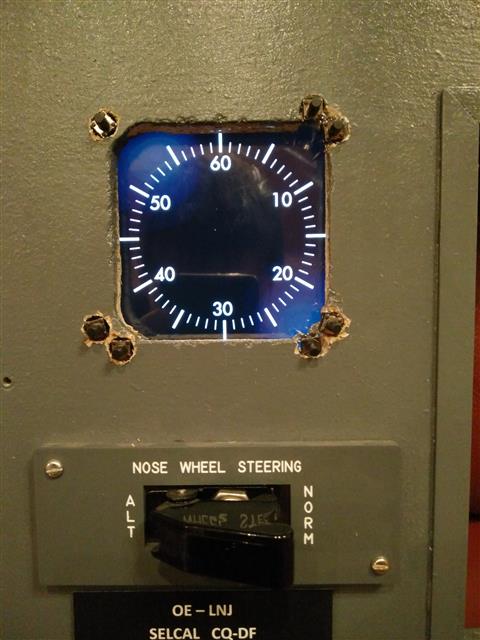 The next step was to fix the tablet on the back. Also solved from dad 😉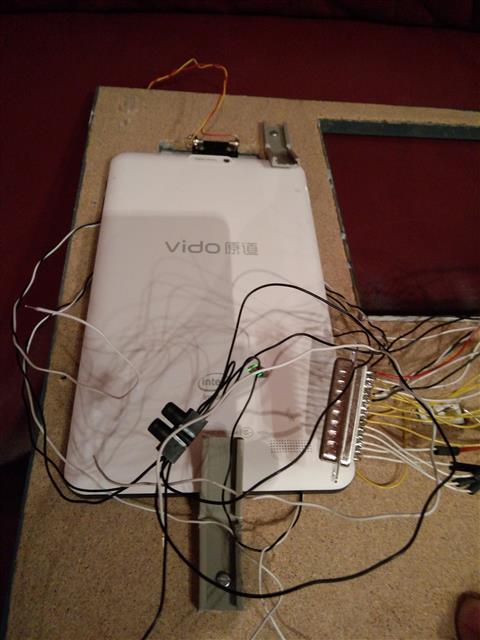 Looks not bad 😉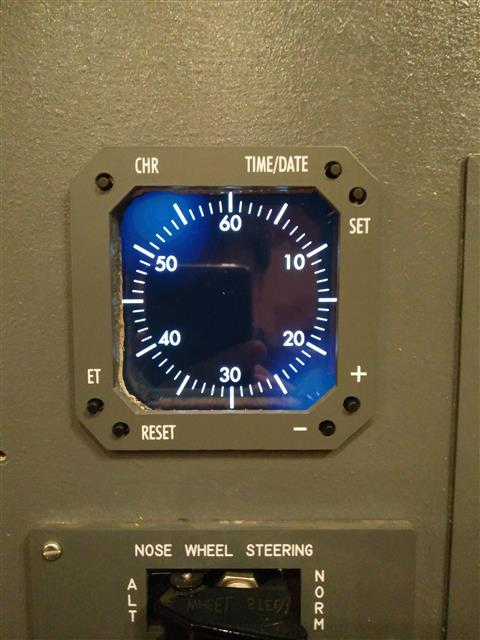 The last step was to built it again into the MIP. Also not easy, as there is no room between the on/off button and the MIP structure. So I had to remove some material from the structure to be able to push the on/off button from the tablet, when it is built in.
And then came the next problem… The tablet is mounted, as seen above, on the MIP and the MIP plate touches the Windows Logo from the tablet. This logo is the Windows "Start Button", so the Windows Start Menu appears on the screen. With a little trick in the registry I have disabled the Windows key and got rid of the problem 🙂
Chrono is ready for use now