During the last days I was extensively working on the curved screen.
First all the 5 holders were placed. Those are from Ikea, called Stolmen.
Then a white strong fabric was placed on the holders. Thanks to my wife who supported me there a lot.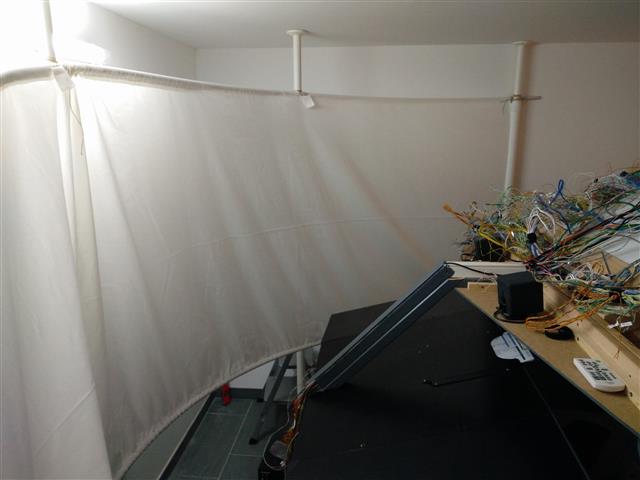 After the fabric was placed the new projector, an Optoma GT1080, was placed into position. Around 2m away from the screen.
Then the hard part started. The calibration.
As you can see below the testpattern from the projector itself is of course on fitting to the curved screen.
Therefore you need a picture wraping software. I took the trial version from Fly Elise, called Immersive Display Pro. With this software you can do a mapping to any kind of a screen. In the picture below you can see a sample of mapping points, those can be extended to 64×64 roster.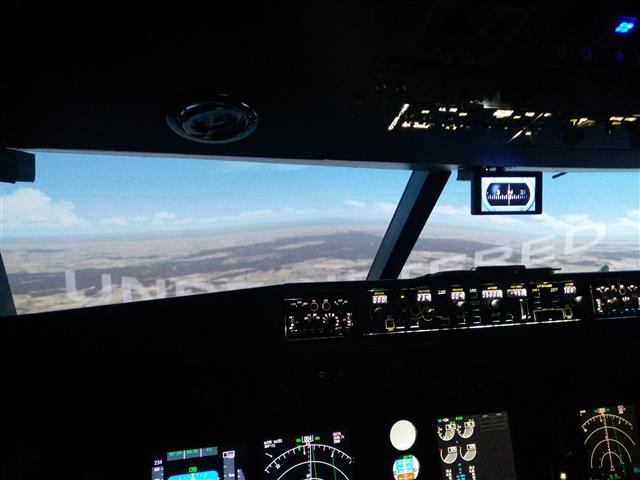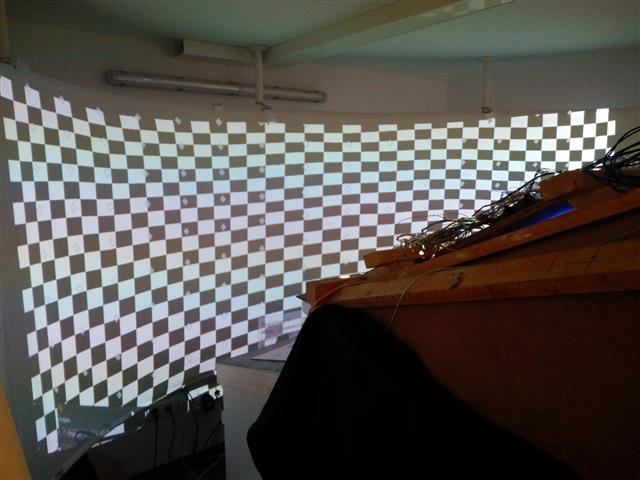 After couple of hours you an see the difference. Not quite perfect now, but better as I started.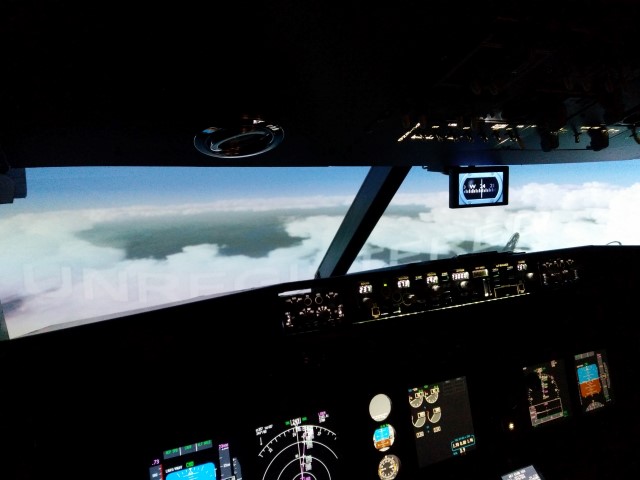 During the Vatsim Cross the pond event 2016 (Westbound) I took a short hop from Montreal to Toronto with the curved screen and I can tell you *wow* thats a nice feeling. Still not perfect aligned, but flyable.
The only lack is, that the picture is of course not as sharp as on a Monitor or a plane projection screen. But this seems to be normal…