Short before the Cross the Pond flight I have received my replacement card from Leo Bodnar.
I have wired it with the Throttle axes, and it's working.
The first flight was accompished during the cross the pond flight and all was working fine.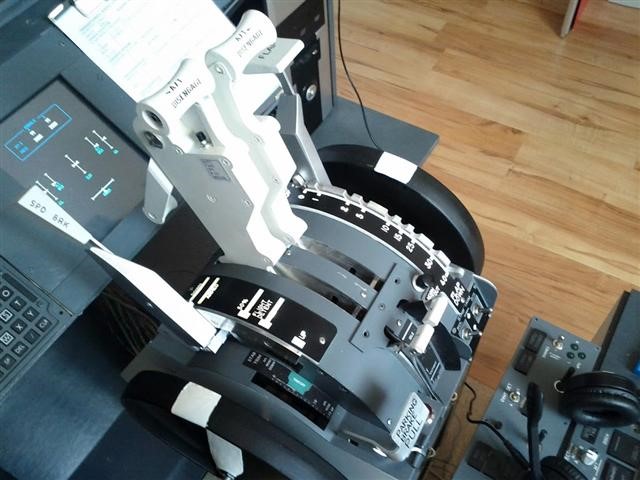 I will create the long promised video during the next 3 days.