I have laminated a paper with a special magnetic cover to get my changeable registration decals for my cockpit.
Those small plates (one for left, one for the right side) will be mounted in the next days onto the MIP.
The registration can than easily be changed according the model loaded into FS2004.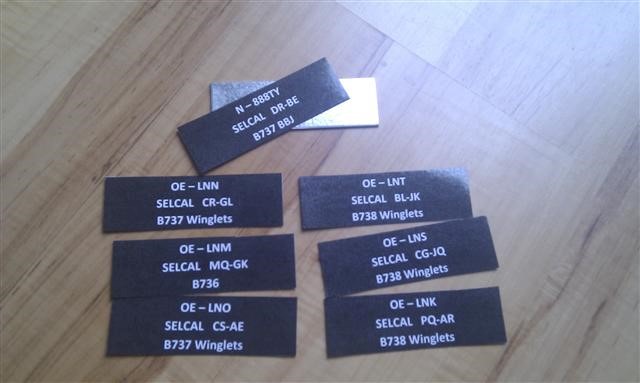 I have noticed later that some are not 100% correct. Instead of "B737 Winglets" there should be "B73G Winglets" or just for short "B73W" according the IATA. I will change this later.